Special Edition - March 2013 E-Current

Dear Friend of the Ocean,
Nearly nineteen years ago, a passionate group of divers joined together to form the Coral Reef Alliance (CORAL). Their mission? To protect coral reefs by "greening" divers—and the green dive flag logo was a strong representation of that goal.
Over the almost two decades since its founding, CORAL has expanded and refined our conservation strategies to best combat the growing threats to coral reefs. Celebrating that evolution—and recognizing that our original partnership with divers has grown to include many other reef stewards—we began a process to redesign the logo and the overall look and feel of our organization.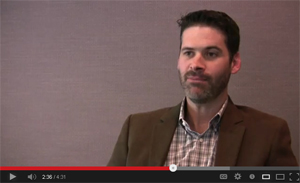 In this special edition of E-Current, I am delighted to unveil our new logo.
At quick glance, it is simply a blue fish. But look closely, and you will notice much more woven into its shapes, colors, and style. The video at right, and our 2012 annual report which I am also excited to share today, describe the elements we see represented in the logo, as well as the thought that went into creating this symbol of our identity, values, and vision.
Our annual report also highlights some of the programmatic initiatives we launched last year, including:
Adding sites in Indonesia and Honduras that help establish ecologically connected networks of MPAs
Kicking off a water quality project in Hawaii that aims to reduce the amount of harmful nutrients reaching the nearshore environment
Coordinating a partnership of renowned scientists that will help inform future conservation and management activities on reefs
Of course, none of our progress would have been made without your help—nor will our continued success be possible without your future partnership. Please
make a contribution today
to ensure 2013 is even more prosperous for CORAL and for our planet's coral reefs.
Thank you!

Dr. Michael Webster
Executive Director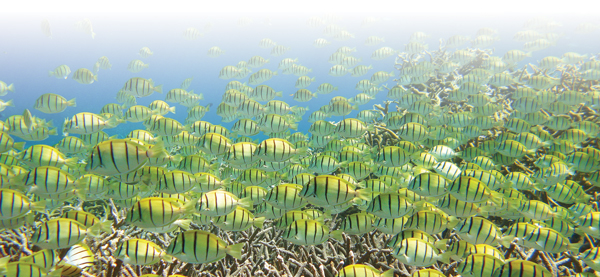 Convict surgeonfish (Acanthurus triostegus) over Acropora corals, Palmyra; photo by Gareth Williams